Just for fun, I thought I'd recap what I think to be the top 10 things from 2009!
It was an eventful year, lots of ups and some downs...but mostly ups!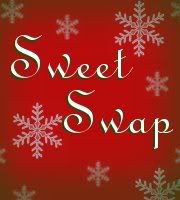 9. Some
delicious homemade blackberry jam
...with my own grown berries! Yum!
8. The
kids' name letters
- so easy and best of all, ubber cheap!
7. My various frugalista shopping trips...like
this one
...or
this one
...or maybe
this one
.
6. My
lovely echinaceas.
They are still at the old house, but I took some flower heads with me in the hopes of de-seeding them and planting more at our new house!
5. Seth's loving present-for-no-reason to me:
a night to myself
!
4. Our afternoon at
Deanna Rose Farmstead
! What a great, great day!
3.
The 365 Project
! So much fun, I'm doing it again! :)
2. I finished my first ever crochet project! -
Granny Square Blanket

1. We
bought a house
and most importantly,
sold our old house
! And none of that would have happened had
this
not happened. It was a pretty stressful time, but oh my, how the Lord
(and my in-laws!)
provided! I think it's safe to say that we came out of the mess squeaky clean.
I hope you enjoyed this little recap - Be sure to come back for 2010!
:D