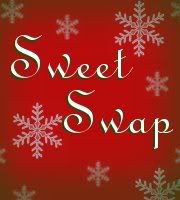 It's time for the 2nd Annual Bring on the Lloyds Sweet Swap!
Here's how to participate:
1. Post your favorite sweets recipe on your blog.
It can be cookies, cake, brownies, fudge, etc.
(if you don't have a blog, feel free to leave your recipe in the comments!)
2. Copy the permalink from your recipe entry.
(A permalink is the special link/url to one particular post, rather than the main url to your whole blog. If you run into trouble - email me!)
3. Come back here and enter your name or your blog name along with the name of your recipe and permalink in the MckLinky box below!
(example of formatting: Bring on the Lloyds... (Peanut Butter Cookies)
This just makes it easier for everyone to know where they're going and what they'll find!)
The Sweet Swap MckLinky will be open through Friday!
***********
Peanut Butter Cookies
These are
incredibly rich
cookies.
And that's coming from a girl who could easily eat half a chocolate cheesecake by myself if there were no calories and my stomach never got full!
Yield is approx 12-18 cookies.
I make mine fairly big and I ended up with 15.
1 cup peanut butter
1 cup sugar (white, brown or any combo of the two!)
1 egg
Beat all ingredients together. Bake for 8-12 minutes at 350 degrees.
***********