Oh, magazines...so irresistible with their shiny, colorful pages and (sometimes) clever content! But what do you do with them once they've been read? Here are a few of my favorite things:
(no, Mom, it's not raindrops on roses
or
whiskers on kittens!)
1.
Bead Bracelet
Here's mine: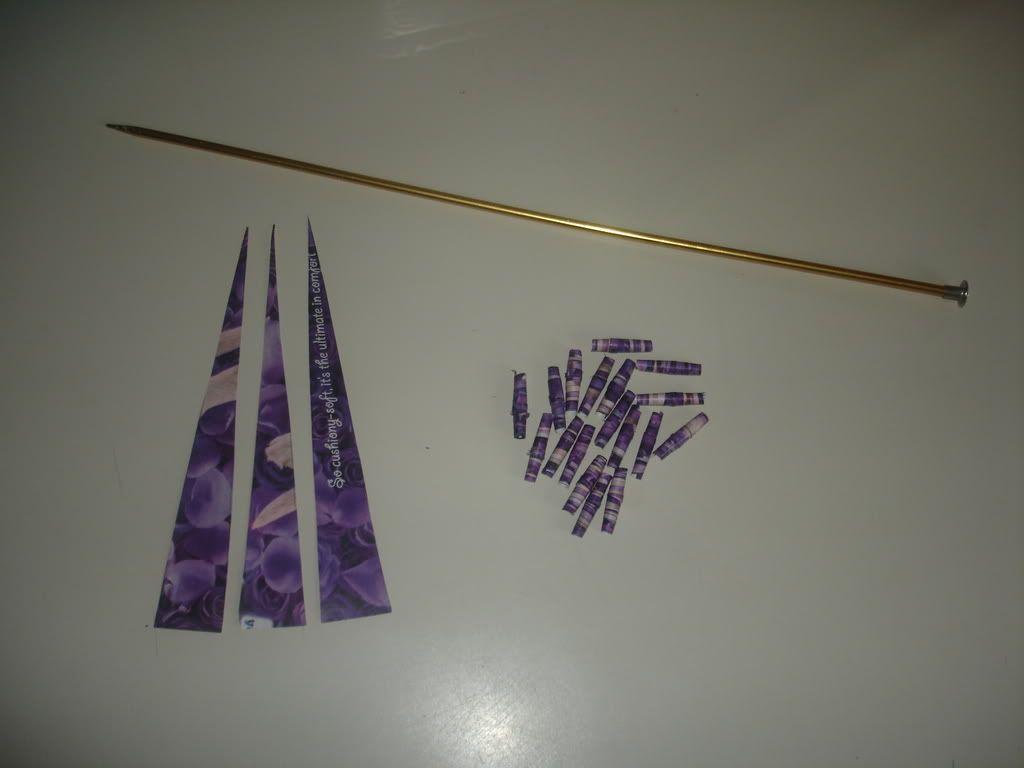 I used a knitting needle to roll my beads....why buy a dowel when you have something already that'll do the same job?! (a straw, pencil, the ink tube inside a pen, you get the idea!)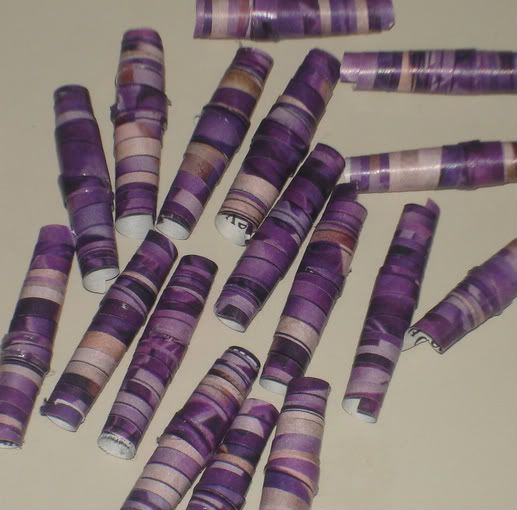 close up of my beads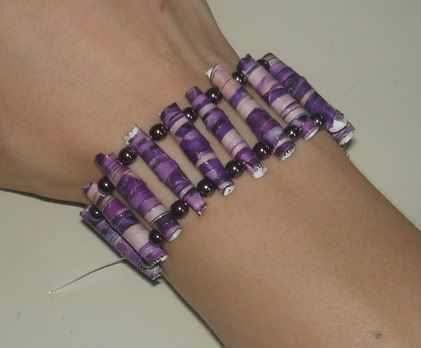 finished bracelet
(ok...so I cheated a little and used real beads as my spacers)
2.
Flowers
- this one also came from my Family Fun magazine, but their site doesn't have this craft up yet, so here's a scan of the directions. (a fun craft for kids and those with brown thumbs!)
3.
Envelopes

with flare!
4.
Coasters and bowls