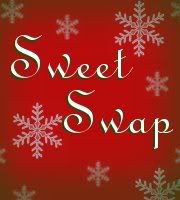 Just a quick reminder before you head off for the weekend, that the Sweet Swap be will up and ready for you when you get back on Monday!!!
Three hopefully-not-too-short days to go!
Get your sweet tooth (or teeth in some cases!) ready for a delicious day of yummy treats!
If you've not read about this Sweet Swap business, you can go
here to read all about it
!