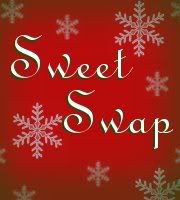 It's nearly time for the 2nd Annual Bring on the Lloyds Sweet Swap!
Last year there were approximately 4 participants, 5 if you include me. (I was aiming for 3!)
This year, I'm hoping we can make it to 10 participants!
I know there are a handful of you who
love
sweets, so I'm hoping you'll join in the fun!
Here are the details:
What:
a virtual Sweet Swap!
When:
Monday, Nov. 9th
How:

Post your favorite desert recipe on your blog, then come back here and add your link to the list! Easy peasy. If you don't have a blog, you can still participate! Just leave your awesome recipe in the comments!
Feel free to add my little button to your post! ;)
Hope to see you there!