So, you remember the Bloggy Carnival I told you about last week? Well, I entered a BUNCH of blog giveaways and I won two things!!!
I received my first prize today and it's even better in person than in pictures! It's a set of 6 handmade Christmas cards from Tracy of
Thoughts from Miller Manor
.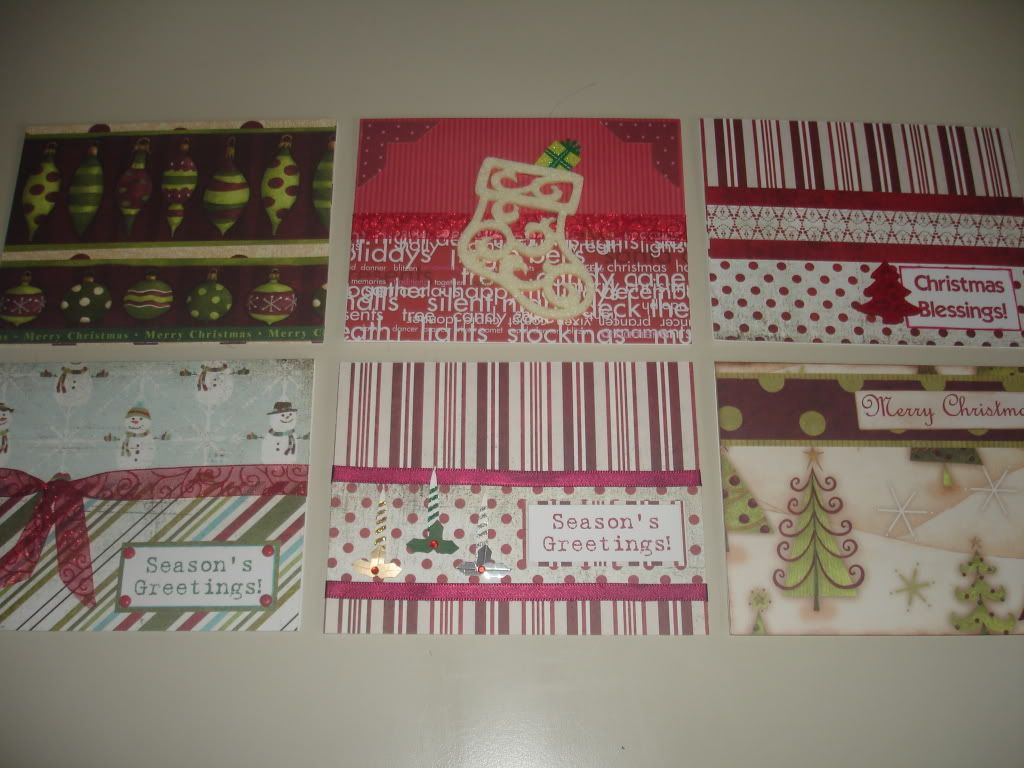 Aren't the pretty?!
(my other prize won't be here for several weeks....it's a personalized children's story book!)