Many years ago, my sister Amanda gave me a cute little lawn gnome! Today I'm sorry to say, was his last. And considering that a smoking ban was passed on Tuesday (hurray!), my gnome had become a liability. So, I decided to euthanize my poor little gnome - at least he had a full life: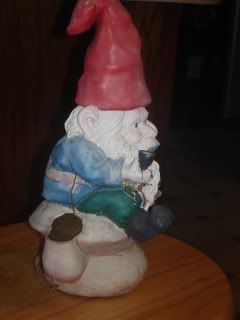 Side-splitting laughter
Lots of fun times in the sun!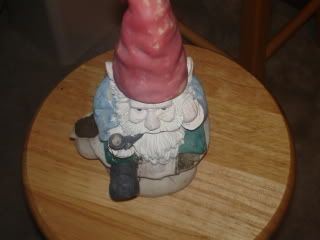 Loss of a foot in the war a move.

He was the garden guardian. Really, he was. One day I noticed a rabbit in our fenced in garden and saw that they could shimmy through the gate, so Mr. Gnome was propped against the fence to a) scare the bunnies and b) keep the gate shut. He served our garden well!