I thought it may be a good idea to write a post about the upcoming Sweet Swap for all those who follow me in a reader or through email and don't visit the blog on a daily basis. (I know, hard to imagine why someone wouldn't visit everyday, huh?!)
Here are the details:
What:
a virtual Sweet Swap!
When:
Monday, Nov. 10th
How:

Post your favorite desert recipe on your blog, then come back here and add your link to the list!
Easy peasy. If you don't have a blog, you can still participate! Just leave your awesome recipe in the comments!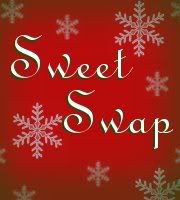 Feel free to add my little button to your post! ;)
My fingers are crossed that there are 3 people who do this with me!
(otherwise, I'm gonna look like a shmuck!)