Tonight was the start of Purple Power Play on Poyntz, held by the Athletic Department in downtown Manhattan, to kick off the new football season! (first game is this Saturday!!!)

The Foundation has an annual picnic/grill out dinner, so we went to that first. Breck was ready to go soon after his dinner of chocolate chip cookies....
A stop on the church steps to oogle at sorority girls coming this way
Realization that these sorority girls aren't from the good one!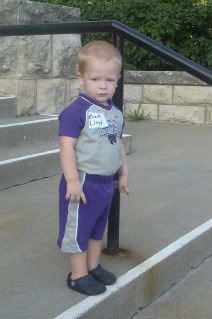 Better get a move on...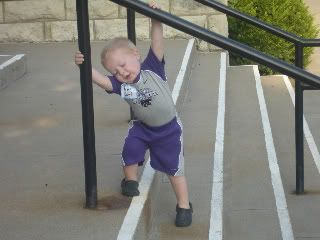 Hooray for inflatable plastic!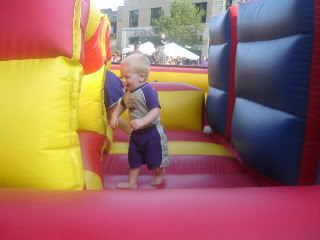 Our little squatter

Ah, the appeal of window wells!
In case you were wondering, yes, Rowan was with us....she was sleeping away in the Snugglie.