Walgreens: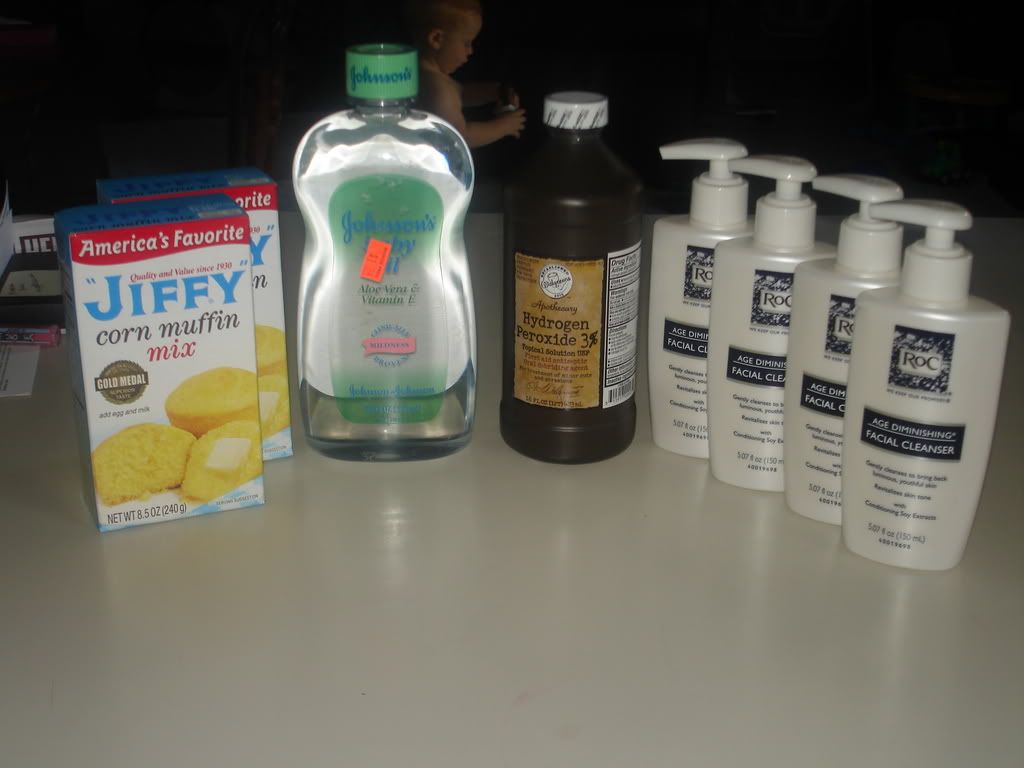 $1.58 (2) Jiffy Corn Bread mix
$1.24 Johnson's Baby Oil (clearanced)
$0.69 Peroxide
$19.96 (4) Roc Facial Cleansers
(go
here
for your own $5 off coupon! You can print 2 per computer!)
subtotal before coupons= $23.47,
subtotal after coupons= $1.37
, tax= $1.63, total= $3.00
(a savings of 94% :D ...I love it when my subtotal is
less
than my tax!)
Mom....I told you to let me get baby oil for you! Aren't you glad you agreed?!
---------------------
Walmart:
Army of Mac & Cheese:
$10.50 (21) Kraft Mac & Cheese
$9.62 (4) Kraft salad dressing
$6.32 (3) Kraft Singles (1 regular, 2 delux)
$0.98 lettuce
$2.08 3lb onions
$2.98 Blue Bunny ice cream
$7.88 (2) Glade Plug-Ins Scented Oil Warmer
subtotal before coupons= $40.36,
total after coupons= $9.49 + tax
(a savings of 77%)
coupons used are listed in comments