The other day Breck and I made fudge for some Christmas baskets - he was the nut chopper and taste tester!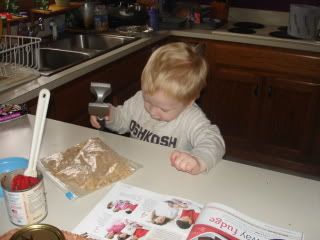 Whack!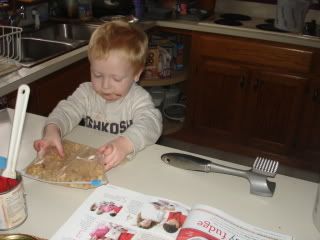 ...and if you're curious, we made plain ol' regular fudge, fudge with nuts, and my own test-creation: peppermint fudge! (which was my fav!)
Here's the basic recipe we used:
3 cups (1 1/2 bags) chocolate chips
1 can sweetened condensed milk
extras of your choosing
Combine choc chips and sweetened cond. milk in a microwave safe bowl, microwave for 2 to 3 minutes, stir until choc is melted and add your chopped up extras! Easy peasy! Our extra ingredients were salted peanuts and York Peppermint Patties!