"Oh boy! Spongebob sheets!
Thanks Grandma Scott & Granddad Johnson!"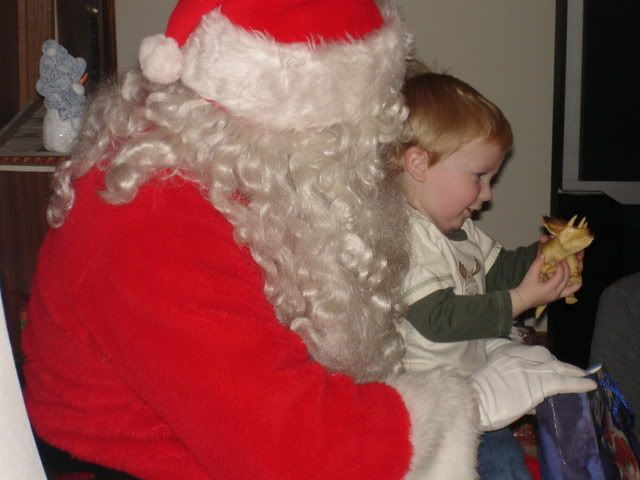 "Um, thanks Santa, but this looks
exactly
like a dinosaur I already got."
(ehem, that's because it
is
the exact same one. hey, I'm not going to haul a gift to Iowa just to unwrap it!)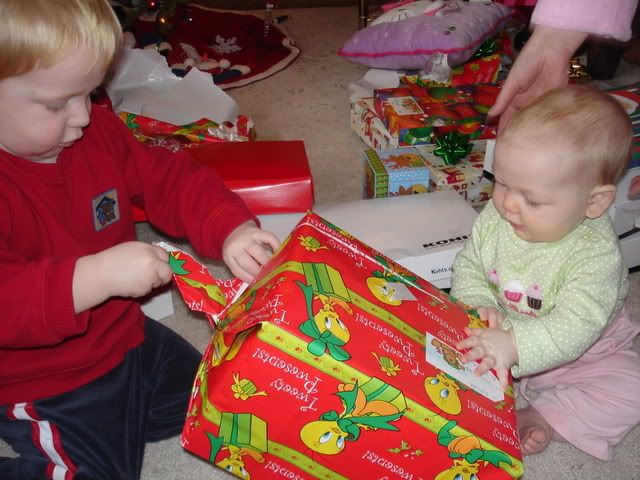 "Here RoRo, let me help you unwrap your present."
(Thanks Grandma & Grandpa Hildreth!)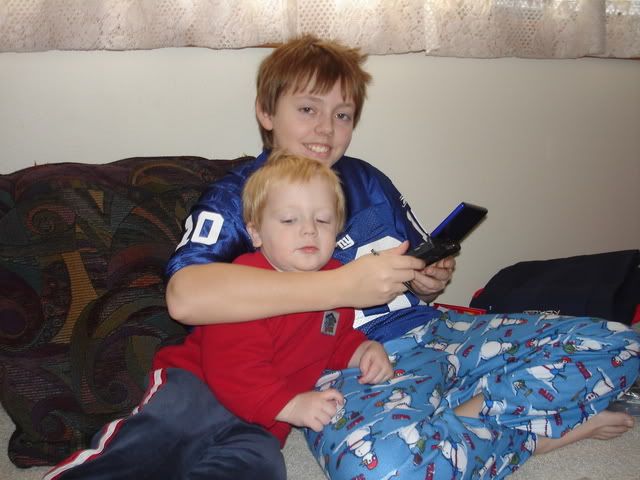 Uncle Ethan teaching Breck the ways of the Nintendo DS.
(that's what it is, right?!)