Friday night we took Breck to the mall to trick or treat...it was ok....we got there right when it started and about 30 minutes later it was packed and the lines were way too long for a 2 year old! (plus the treats weren't that great) But here are a few pics from when Breck was behaving (at one point he was highly distracted by the roped off lawn mower calling his name to ride on it!...not a pretty sight).
waiting in line at Bath & Body Works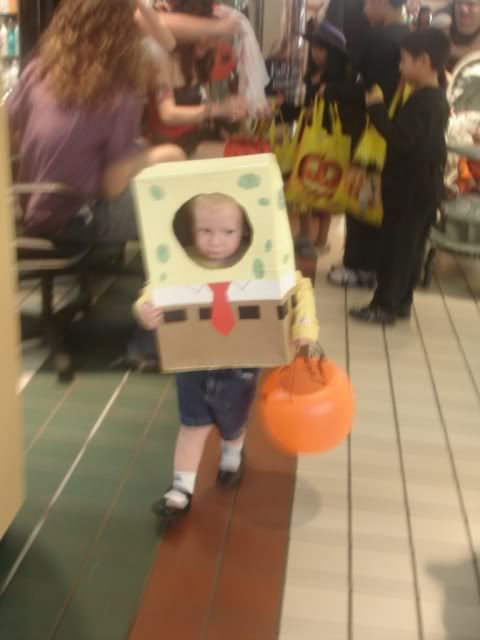 Spongebob takin' a walk!
(sorry it's a bit blurry)