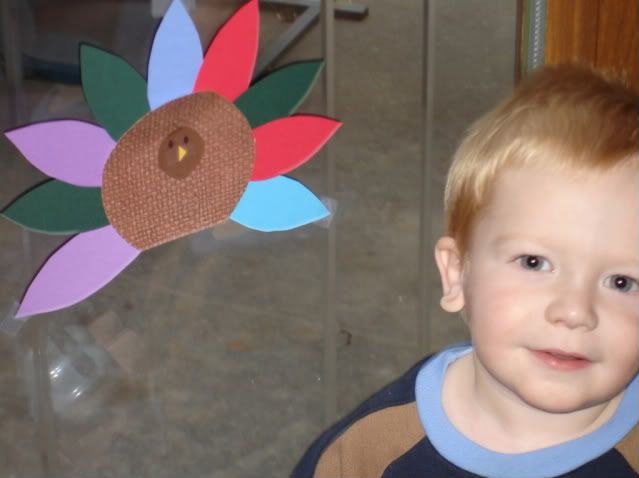 Breck's Thanksgiving turkey!!!
(made mostly by me, but he picked the color and order of the feathers)
My Winter wreath!
(made from a foam board circle, LOTS of die-cut stars from a variety of scrapbooking paper, tin foil, and foam, leftover ribbon from I-can't-remember-what, a few staples and some Mod Podge glue.