Welcome to our home!

Last Friday (I think that was the day!) Breck and I decided to rearrange our living room! I did the heavy lifting and Breck made sure everything from our armoire was still in usable condition - aka: touched and messed with everything. I wish I could have found the camera prior to finishing, so you could see a before and during....as it was a lot of work! (I later found it in the corner of the couch!) But here's the finished product anyway....complete with stills on the tv from Wall-E....an early Christmas present for
me
Breck.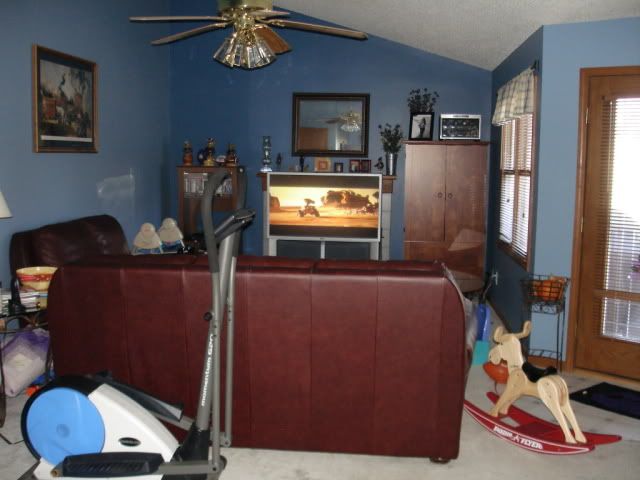 Yes, I moved the tv in front of the fireplace - we don't use it and the last time we did, our carbon monoxide detector went off and the fire dept came with their BIG fire engine! (I haven't figured that one out yet.) So, we don't plan on using it anytime soon - and whenever we move, we'll need to get our massive tv out of the living room anyway, since it's too big and awkward. (I watch enough HGTV and Designed to Sell to know our living room will need some serious help when it comes time to sell our cute little home!)
And I took down Breck's 'baby' wall hangings and put this up: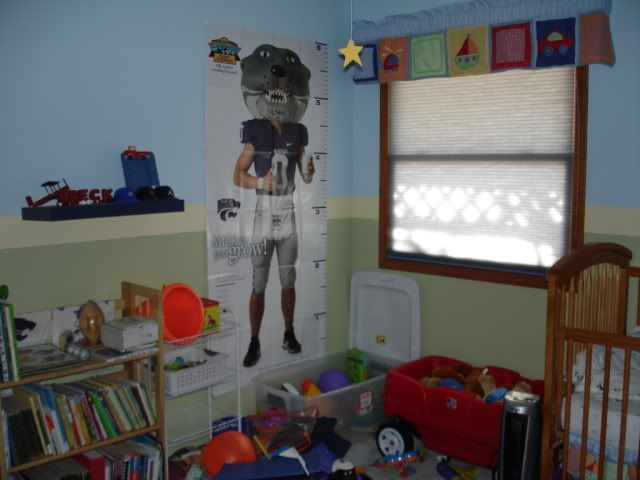 ....now I need to make him a new valance....