We kind of neglected our green beans recently, so instead of tossing all the way overgrown pods, we decided to dry them and harvest the beans inside! Here's how it went:


Day 1: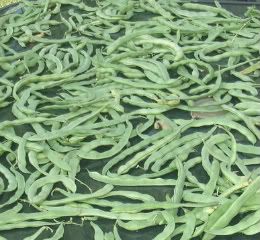 Day 2:
Day 4:
Day more than 10: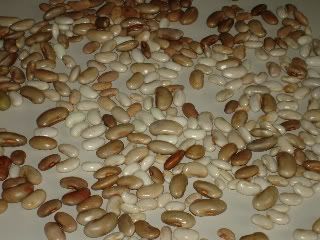 If I ever decide to dry beans again, I will take the time to string them and hang them up somewhere cool and dry. A combination of rainy days and my forgetting to spread out the beans equaled moldy beans. Last night I finally finished shelling all the beans, whether they were ready or not.
Once the beans are dry, I'll put them in the freezer and later this Fall/Winter we'll use them for ham and bean soup!