Over at
Keeping the Kingdom First
, it's coupon organization show and tell! I've been wanting an excuse to share my coupon binder and this is the perfect time to do so! While my system isn't as organized as others', I'm pretty happy with it overall.
Here's what I use:
I use a 2" 3-ring binder with a clear pocket in front. As you can see, it's pretty full! In that front pocket I put my list for whatever store I am shopping.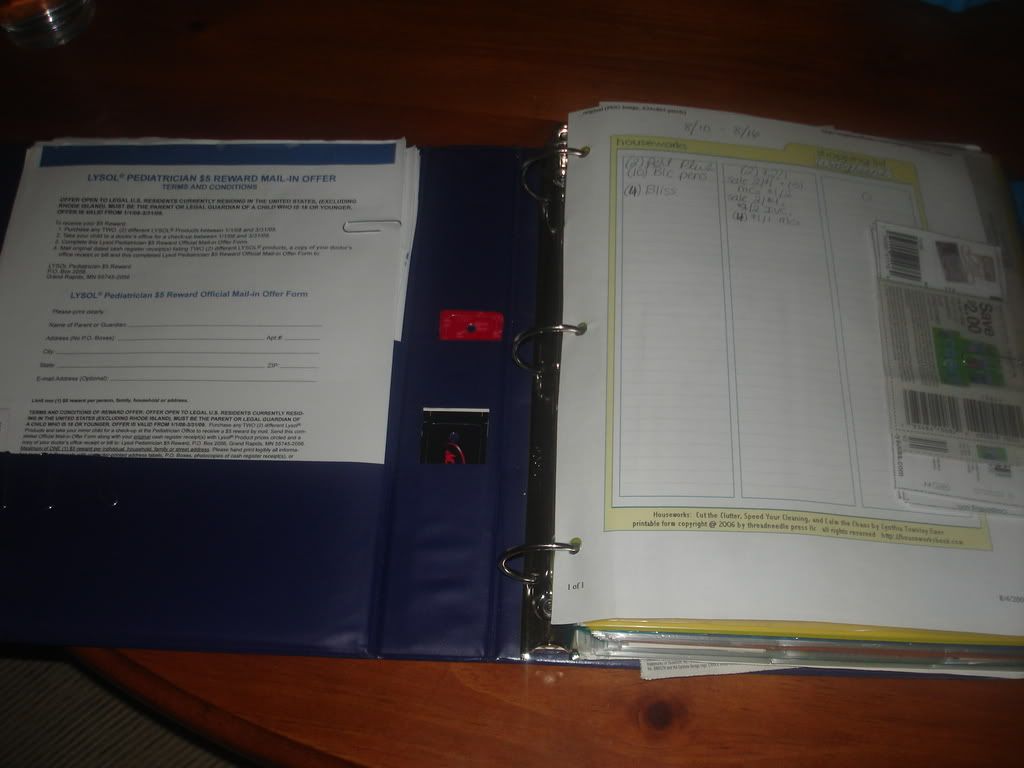 The inside cover has two pockets that I put my rebates and other misc paperwork in, such as extra shopping list forms. The inside spine also has two pockets! I put my extra customer card key tags in there for stores I only go to once per month. (Ace and CVS) I keep all my lists for the coming weeks at the very front with coupons I plan to use paper clipped to them. (this is where a zippered binder would be handy...I plan to get one once they all go on clearance!)
Right after my lists, I keep 4x6 photo sheets, labeled with the store name, for storing coupons I regularly use at those stores.
Inside I use baseball card sheets to organize my coupons. Most coupons will fit in those, but for the bigger ones I use the 4x6 photo sheets. I also use pocket dividers so I can put books of coupons and coupons that need to be sorted into those.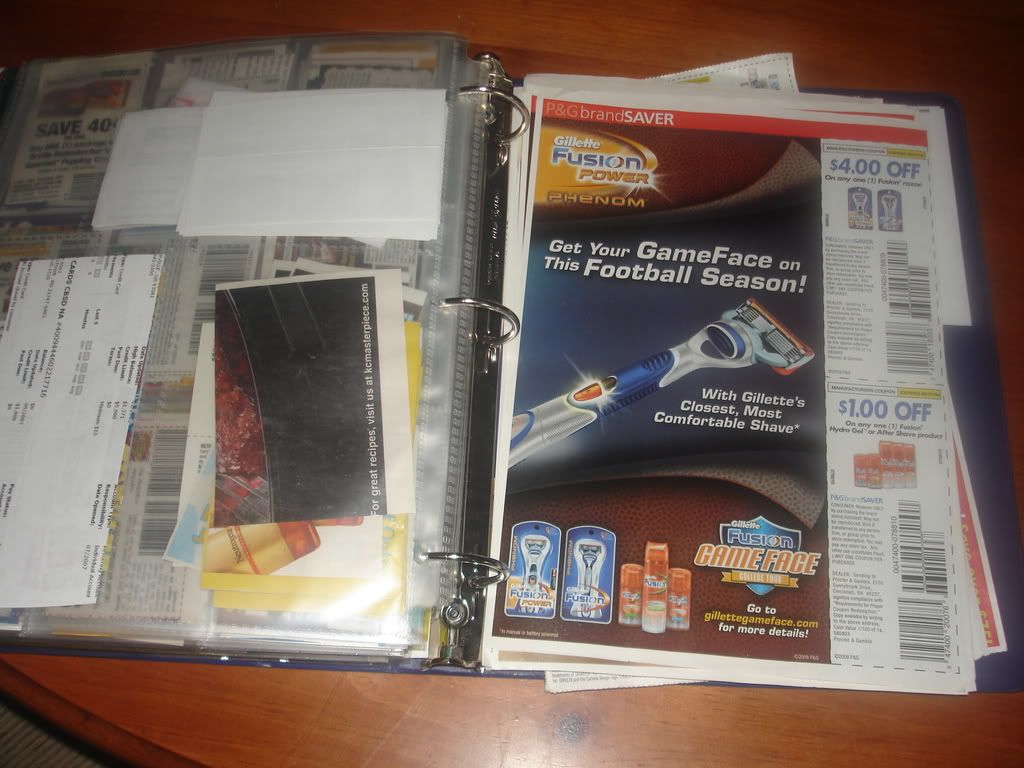 And at the back are my inserts that still need to be cut, sorted and added to their categories.
I keep all of my food coupons in labeled envelopes as I rarely find a clearance deal on food. And I don't normally carry those with me. Maybe I will if my future zippered book has the space?!
If you're wanting to get your coupons organized, you should take a look through the
Show & Tell list
!