Here's Breck playing with our homemade playdough...in purple...sorta! I don't think he's ever played with playdough, so it was interesting to see what he did....naturally, it involved cars!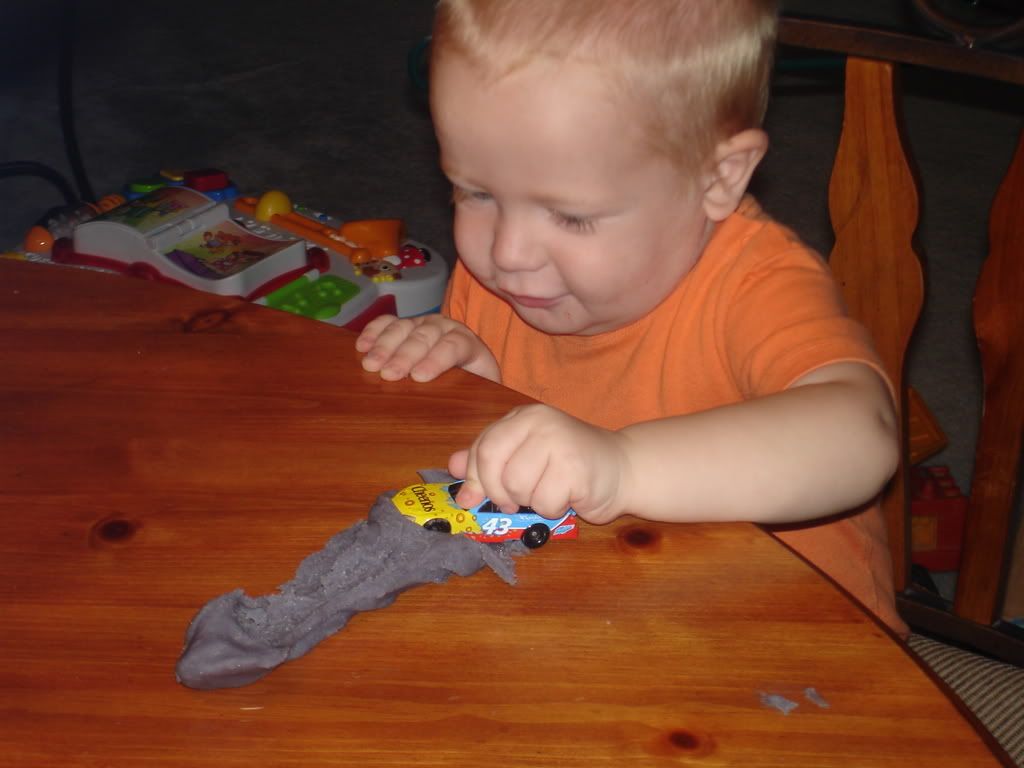 Here's the ubber simple recipe:
1 cup water
1 cup salt
1/2 cup flour + more when kneading
1/2 packet Kool-Aid (your choice of color)
Mix all ingredients in a pot over medium heat. Stir until it turns a rubbery consistency and remove from heat. Knead in additional flour until it isn't sticky. That's it!