This is going to be a very busy week of deal-finding for me! I'm trying to get ahead before Rowan gets here, 'cause I know I will be very limited for going out to the stores (at first anyway). Tomorrow I plan to hit Target, Home Depot and Dillons. We're going to Topeka tomorrow evening so we can help Grandma Taylor with her garage sale on Friday. And while we're in Topeka I plan to get some great deals at CVS! Then on Saturday I will do my weekly shopping trip to Walgreens!
Here's what I got today:
Walmart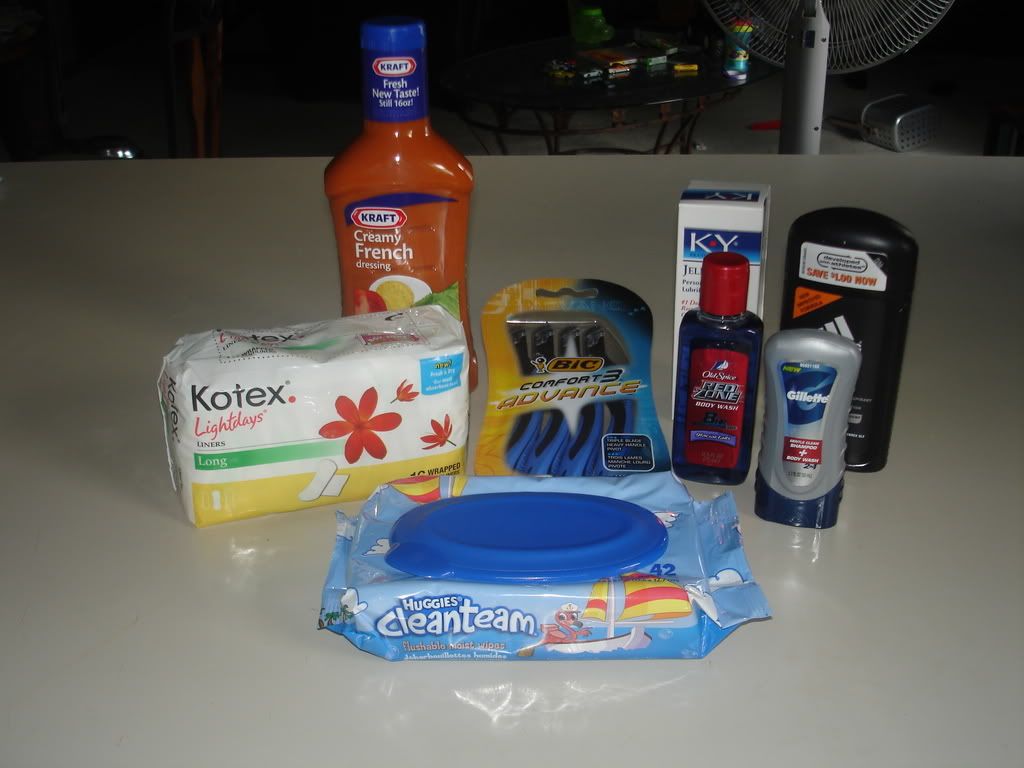 Kraft Salad Dressing (had a free coupon)
Kotex pantyliners (free after coupon)
Adidas Deodorant (had a free coupon)
KY (made .43 - the whole reason I got this item!)
Huggies Cleanteam wipes (paid .64 after coupon)
Red Zone body wash trial size (made .03)
Gillette 2 in 1 body wash trial size (made .21)
Bic Comfort 3 Advanced disposable razors (free after MIR)
Paid $5.85 and will get $4.64 back from the MIR (mail in rebate) for an
overall total paid of $1.21
!
I should have come home with several boxes of free cereal and a good deal on some toaster strudels, but the cashier I had was a moron and wouldn't take my internet coupons, even though it is Walmart's corporate policy to accept them!
Here's their policy
if you want to print it out in case you ever run into an idiot working there and need to prove them wrong! I didn't have a very current print out of the policy, so I didn't even bother with it....this time!
-------------------------------
Bath & Body Works
....again....since I had another $10/$30 coupon on my receipt from my last purchase, I just couldn't pass up this potential moneymaking deal! I am also now on B&BW's email list, and last night I received a coupon for a
free 2oz body lotion with any purchase
...
Transaction 1:
2oz body lotion (free with coupon)
4oz body lotion (rang up as $1.50, even though the sale sign said $2...haven't figured this out yet)
Retail Value (with tax) = $10.19
Total paid = $1.61


Transaction 2: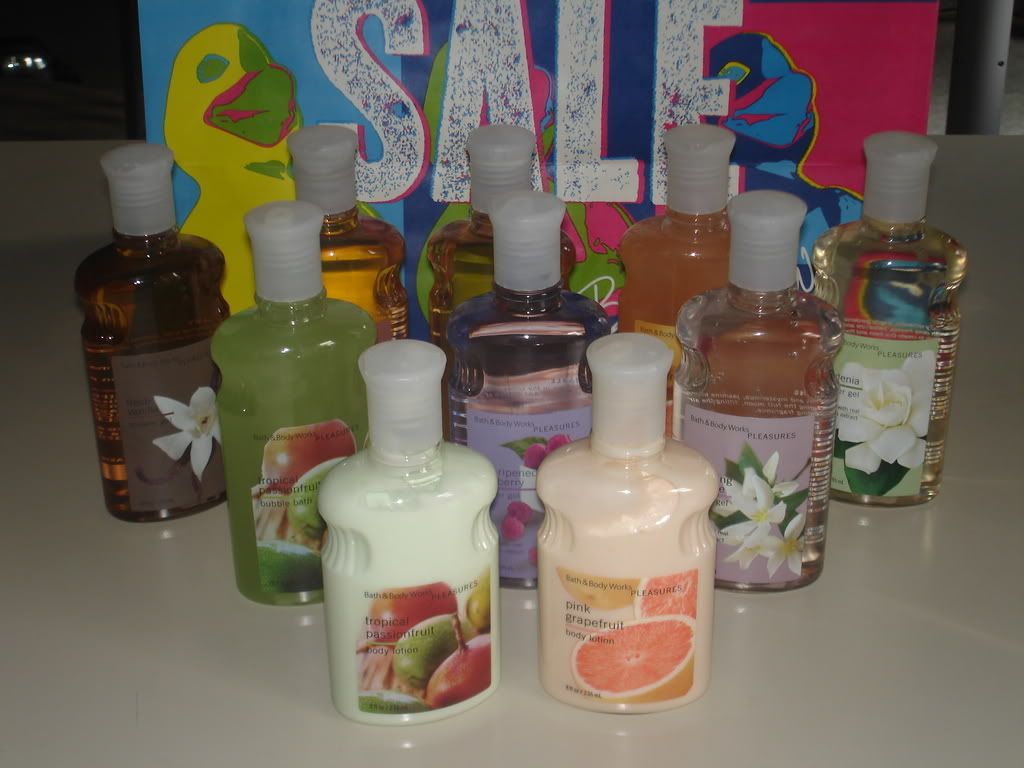 (8) 10oz Body Wash
(2) 8oz Body Lotion
Retail Value (with tax) = $101.94
Total paid = $20.78
If all goes to my little plan, I will sell all 10 of these at the garage sale this weekend for a total of $60 (priced at $6 each) which will end up giving me a total profit of $12.93! (and that's after subtracting all money spent at B&BW this week! Plus, I'll still have the 10 bottles from Monday and my two little bottles from today!)