The weather finally cleared up around 11:30am, so Breck and I set out for the mall. I only "needed" to go to Bath & Body Works and JC Penney, and I think we got some pretty good deals while we were there.
Bath & Body Works: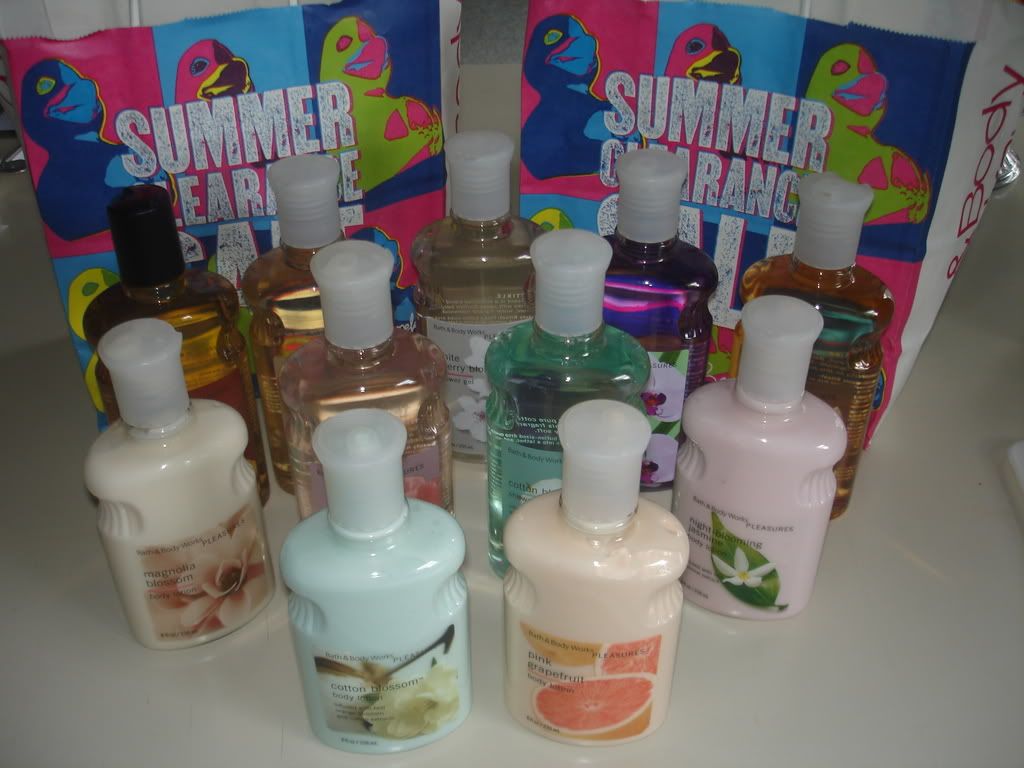 4 - Body Lotions
7 - Body Wash
Total Retail Value (with tax) = $112.13
Total I Paid (with tax) = $24.68
JC Penney: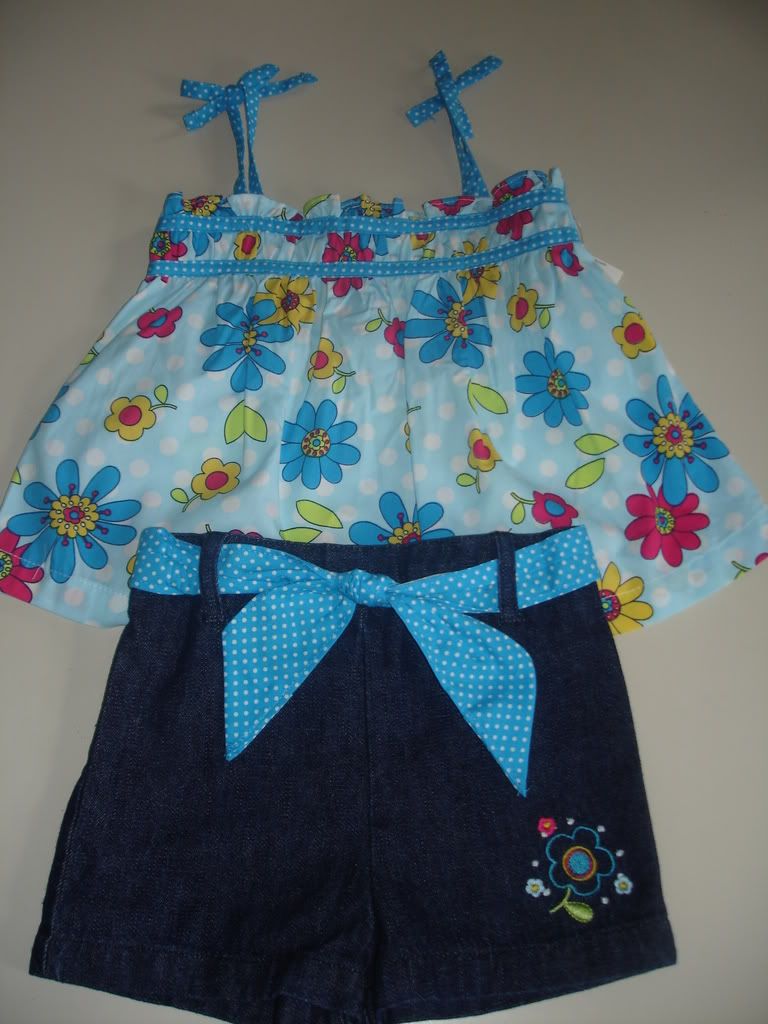 I thought this was too cute not to share!
This was not a planned purchase - I went to use my $10 off $10 purchase coupon and the item I was there to get was $9.99, so I needed to find something inexpensive to put me just over the $10 mark. The cheapest item I found was a $3.99 onesie, but then I saw this 2-piece outfit for $6.99 and figured I'd rather pay the extra $3 to get a complete outfit, as it's more versatile than just a onesie! It's a 12 month outfit, so we'll have to wait a year to see Rowan in it. But, she has enough clothes for this summer, so I don't mind planning ahead!