Target
June 5th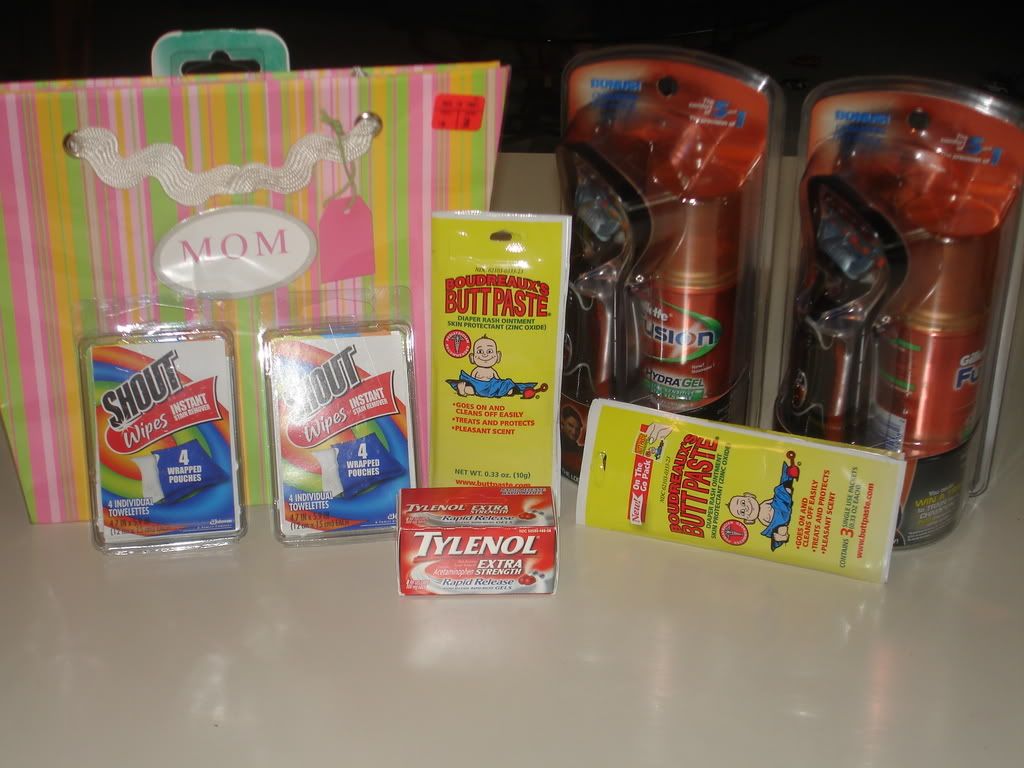 Mother's Day gift bag
(2) Gillette Fusion Power razor/shaving gel combo
Tylenol 8ct
(2) Bourdreauxs Butt Paste
(2) Shout wipes travel pack
Total spent using a gift card = $1.84

($1.01 was tax!)


The cashier I had was the best I've ever encountered at Target! She gave me overage on my coupons and knew how to make them go through! I think they hired her by mistake...
---------------------------
CVS
June 6th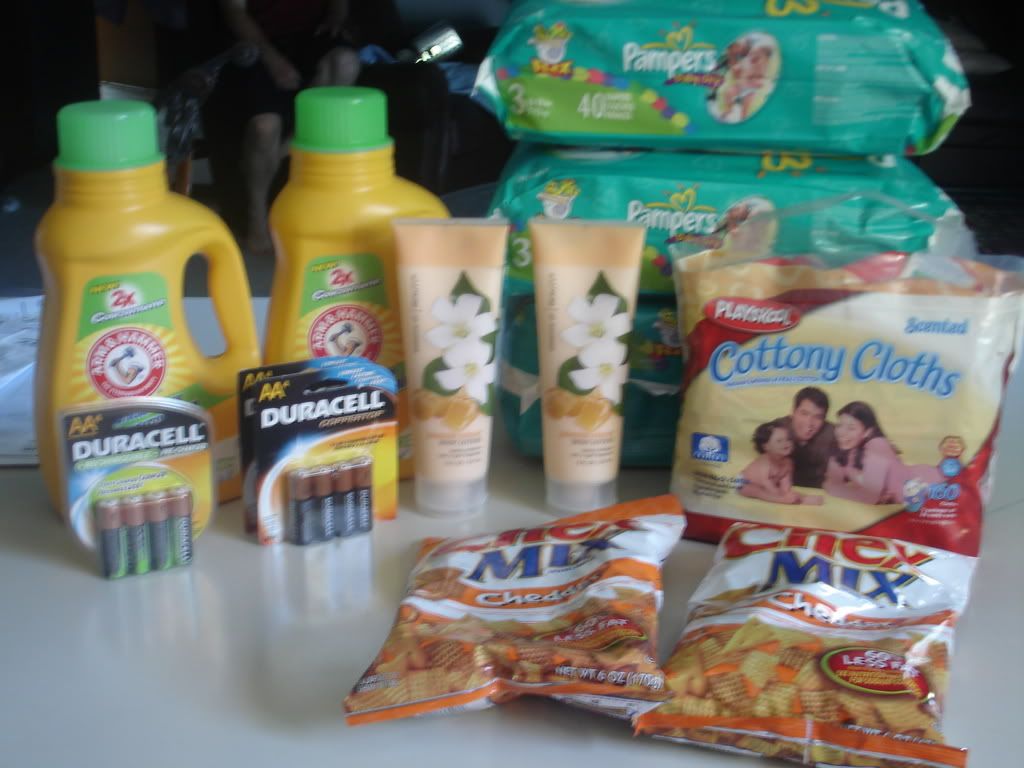 (3) Pampers diapers jumbo packs
(1) Playskool wipes 160 ct.
(4) Chex mix - 2 are not pictured since I left them at Grandma Taylor's for snacks!
(2) Duracell AA 4-pack batteries
(1) Duracell AA Rechargeable 4-pack batteries
(2) Arm & Hammer laundry detergent
(2) lotion
Not pictured:
(3) Smart Rinse - already sold at the garage sale for $4.50
(2) Oral-B 2-pack Crossaction toothbrushes
Total paid = $16.40
...$11.90 if you subtract the Smart Rinse already sold! Not my best deal by any means, but pretty decent considering I'm only able to make one trip per month to this store.
---------------------------
Walgreens
June 7th
I hate to admit this, but I almost forgot to go to Walgreens to get my deals today!!! (it must be the hot weather!)
(10) Satin Care shave gel
(1) WAGs Allergy 24ct
(1) Ecotrin pain reliever 45ct
Total paid = $6.39
and I'll be getting back $6.59 in rebates!