Sometimes the best freebies are "ordered" online - and shipped to you for free! Here are a few of my better ones from the past few weeks: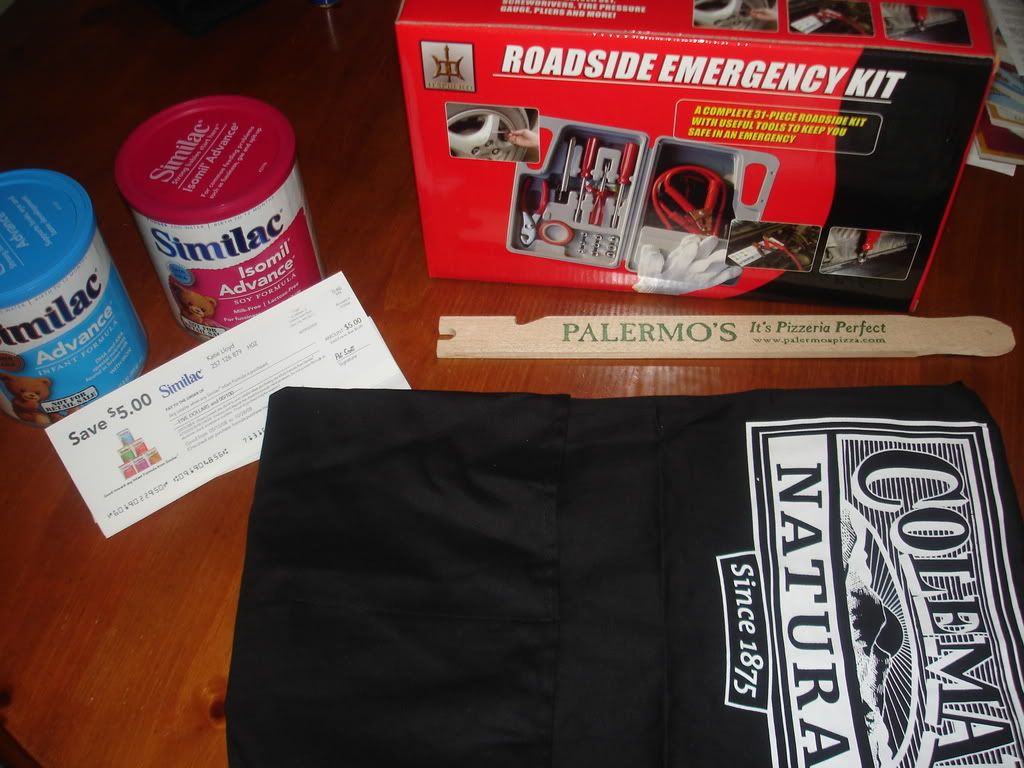 Emergency Roadside Kit
- from
Buy.com
- they are always having a $10 sale item and when combined with the Google "new account" checkout offer ($10 off your purchase) it makes it free! Plus, buy.com offers a free shipping option!
Oven rack pusher/puller
- I have actually used this quite a bit since getting it! And it has a magnet and ruler on the other side!
Apron
- haven't used yet, but good to have in case the need should arise!
2 cans of formula
- which I probably won't use, but it's nice to have on hand just in case Rowan would need to eat and I wasn't around!
$30 in formula checks
- these will come in very handy when trading coupons with my online girls!